Upcoming Events
Quick Links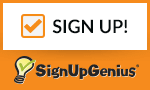 News & Notes
The Murder Room

J.L. Mann Patriot Players presents Murder Room. Click here to purchase your tickets. Tickets go on sale October 30th at noon!
---
EnergyStar Certified Building

J.L. Mann was recognized as an EnergyStar Certified Building by the Environmental Protection Agency. There are a total of 85 EnergyStar Certified Buildings in the state of South Carolina- 68 are in Greenville County Schools. Earning the EnergyStar label means that our building is performing better than 75% of similar buildings in similar climates.
In 2011, there were only 7 EnergyStar certified buildings in Greenville County Schools. Since then, Greenville County Schools has increased their number of EnergyStar certified buildings by 971% !!!
---
ACE Awards Nominations Open October 15th!

ACEC Awards are given to 72 male and female students from each of the 35 Greenville County middle and high schools and are designed to honor true "unsung heroes" who all too often are not recognized for their accomplishments. While going relatively unnoticed, these students still have accomplished great things in their community, church or school. If you would like to nominate a Greenville County 8th or 12th grader, please click the following link to fill out the nomination form. Click here for link
---
Senior Ads On Sale

Senior Ads are on sale now! Seniors should have received the information along with the order form in the mail a few weeks ago. If you didn't, you can find all of the information including pricing and deadlines by clicking here! See Mrs. Sabillon in room 808 with any questions or email her at jsabillon@greenville.k12.sc.us
---
Yearbooks for Sale

Yearbooks are on sale in room 808 (Mrs. Sabillon) right now for only $75! Download the form, fill it out, and send it with your payment in cash or check form to Mrs. Sabillon before prices go up! This is a yearbook that you will never forget!
---
Magnet Open House

Magnet Open House will be held on October 16, 2018 from 5:30-6:30 in the J.L. Mann Auditorium. Parents and students interested in learning more about this rigorous academic program that connects the study of math, science, and technology to all areas of learning are encouraged to attend. Students who are enrolled in our Magnet program engage in meaningful learning experiences in their chosen magnet strand and participate in stimulating activities that require them to problem-solve. They develop the knowledge, understanding, and skills that will prepare them well for college and the world of work. Please contact Brett Buzzell if you have questions.
---
Technology Fee and Class Dues

Technology Fee
All JL Mann students will pay a Technology Fee for the 2018-2019 School Year that will serve, in part, to protect students who have accidental damages occur with the device. The Technology Fee is based upon where students fall under the Free and Reduced Price Meal Program. For more information about what the technology fee covers and does not cover go to https://sites.google.com/greenvilleschools.us/jlpersonalized/general-information/repair-policy.
Class Dues
Class dues are paid by each student yearly. They are $25.00 per student ($15.00 for reduced lunch students and $5.00 for free lunch students). These dues are used to pay for the following:
class activities associalted with school culture and instruction
paperback copy of the book chosen for the School Wide Book Read in January
25 prints per month from their Chromebooks
each class account rolls over to ultimately pay for their Senior Graduation (Timmons Arena rental, programs, decorations). Last year graduation expenses totaled $7,000.00.
*Students who do not pay their Class Dues or their Technology Fee will have the fees added to the obligations list and that debt will carry all applicable restrictions associated with debts for students.
---
Drama Department Raffle

The drama department is having a raffle for a chance to win 2 tickets to the December 11 performance of Hamilton at the Peace Center. Tickets are $10 each, 2 for $15, or 4 for $20. Tickets will be sold in the commons every Friday (except October 5) from 8:15 - 8:45. The drawing will be held December 7. Tickets will also be available our production of The Murder Room November 8, 9, 10. Please check our website www.mannpatriotplayers.com for more purchase times!
---
College Fair Field Trip

The Greenville County College Fair has been rescheduled for Thursday and Friday October 18th and 19th. All third year JL Mann students will take a field trip to attend the college fair at the TD Convention Center on Friday, 10/19. Students will leave at approximately 9:00 and will return to JL Mann around 10:30. If parents would like to attend the college fair with their child, the event is open to the public Thursday evening, 10/18 from 5:30-8:00. Click here for details
---
Parking Pass Information

At this time we have started a parking pass wait list. To be placed on the wait list you must email choxit@greenville.k12.sc.us and request to be placed on the wait list. When a pass becomes available you will receive an email to the same email address you sent the request from. You will have 24 hours to purchase the pass. If for some reason you are not qualified to purchase the pass or fail to purchase in the 24 hour time frame, you will then be placed at the bottom of the list and the pass will go to the next person on the list.
---
Free and Reduced Lunch Application

Click here to apply for Free/Reduced Lunch.
---
Broadband internet service available for low-income individuals in SC

Through budget and policy recommendations to the General Assembly, the Education Oversight Committee (EOC) has supported initiatives to expand Internet access to students in classrooms and beyond the traditional school day to students at home.
Access from AT&T® provides an affordable way for eligible low-income consumers to get affordable Internet access. Households with at least one resident participating in Supplemental Nutrition Assistance Program (SNAP) may qualify for Internet service at $5 or $10 per month, depending on the speed available. In addition, installation and Internet equipment fees will be waived for participating households. Potential customers can learn more and see if they qualify by visiting att.com/access, or by calling 1-855-220-5211 for assistance in English or 1-855-220-5225 for assistance in Spanish.
For more information on qualifications, click here.
---
Attention Parents and Students in the Class of 2019! Sign up to receive Senior Annoucements on your phone!

---
---