Upcoming Events
Quick Links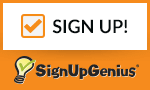 News & Notes
AP Chemistry

The AP Chemistry summer assignment is to be completed over the summer break and brought on the first day of class.
---
AP Biology Summer Assignments

Attention students taking AP Biology next school year, 2019-20. Your AP Biology packet and summer assignment are now available on Mrs. Provost's and Mrs. Isengard's websites. Be sure to check out "Survival of the Sickest" from the Media Center because you will need to read the first 5 chapters before school starts next year.
---
AP Lit and Lang Summer Reading

Summer reading assignment for students taking AP Lang or AP Lit next school year (2019-2020) . Students will need to join the Google Classroom. The classroom code is du65mp.
---
Graduation Ceremony Pictures

CONGRATULATIONS TO THE GRADUATING CLASS OF 2019 PLEASE VISIT OUR WEBSITE, WWW.IMAGES-SC.COM 3 DAYS AFTER YOUR GRADUATION DATE TO VIEW AND ORDER PORTRAITS OF YOU RECEIVING YOUR DIPLOMA. PLEASE CLICK ON THE FOLLOWING LINKS TO VIEW/ORDER: GO TO GALLERY, VIEW CEREMONY PHOTOS, and GRADUATIONS 2019, CHOOSE YOUR SCHOOL GALLERY.
---
Lost Chromebook Chargers

Lost your Chromebook charger? You must purchase a replacement before you can turn in your Chromebook. Visit the Chromebook Support page's FAQ for a link to Amazon for $14. Or you can purchase one locally at Best Buy or Office Depot.
---
Reminder to Students in a EOCEP Course

EOCEP testing starting Friday, May 17, you must charge your laptops (NewTech) or Chromebooks each night prior to testing and bring your charger with you the day of testing. Teachers will not be able to accommodate those students who fail to do so.
---
2019-2020 Parking Passes

We will start selling 2019-2020 student parking passes as follows:
July 8, 2019 8:00 AM to 12:00 PM
July 9, 2019 8:00 AM to 12:00 PM
July 10, 2019 8:00 AM to 12:00 PM
July 15, 2019 8:00 AM to 12:00 PM
July 16, 2019 8:00 AM to 12:00 PM
July 17, 2019 8:00 AM to 12:00 PM
To purchase a pass you MUST have the following:
Your driver's license
Proof that you took Alive @ 25
J.L. Mann parking pass request form complete with signatures
$40 cash or check made out to J.L. Mann High School.
First come first served until we sell 543 passes. We will start a wait list after the 543 is sold.
Please have the following to add your name to the wait list:
Your driver's license, proof that you took Alive @ 25, J.L. Mann request form complete with signatures. You will not pay until a pass becomes available. History has shown we only sell about 20 passes from the wait list. With this said we will take the first 30 wait list request.
What happens if I park in the student parking lot without a pass?
1st Offense - $20.00 fine
2nd Offense - $30.00 fine
3rd and subsequent violations - $50.00 fine
---
End of Year Exam Schedule (includes End-of-Course Testing Dates)

JL Mann 2018-2019 end of the year exam schedule.
---
Changes in Powerschool for Emergency Text Messaging

Parents, in an effort to better communicate with you during times of emergency, the Greenville County Schools Communications Department is asking ONLY parents who currently have a landline listed as their "Primary Contact Phone" and wish to receive texts about school cancellations or other emergency schedule changes to please fill out the Change in Phone Number form. If you already have listed a cellular phone as your primary contact, you will not need to take action to receive this service. Please return the completed Change in Phone Number form to the school guidance office or fax it to 864-355-9672.
---
Broadband internet service available for low-income individuals in SC

Through budget and policy recommendations to the General Assembly, the Education Oversight Committee (EOC) has supported initiatives to expand Internet access to students in classrooms and beyond the traditional school day to students at home.
Access from AT&T® provides an affordable way for eligible low-income consumers to get affordable Internet access. Households with at least one resident participating in Supplemental Nutrition Assistance Program (SNAP) may qualify for Internet service at $5 or $10 per month, depending on the speed available. In addition, installation and Internet equipment fees will be waived for participating households. Potential customers can learn more and see if they qualify by visiting att.com/access, or by calling 1-855-220-5211 for assistance in English or 1-855-220-5225 for assistance in Spanish.
For more information on qualifications, click here.
---
Attention Parents and Students in the Class of 2019! Sign up to receive Senior Announcements on your phone!

---
---