Upcoming Events
Quick Links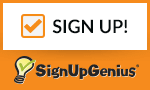 News & Notes
New Patriot Orientation-Message from Principal

Freshmen are invited to join us for New Patriot Orientation on Friday, August 16, 2019 from 8:45 am - 11:20 am. Click here to listen to a special message from Mr. Mayfield.
---
SCHEDULE PICKUP FOR GRADES 9 - 12

FRIDAY, AUGUST 16, 2019
1:00 - 4:00 PM
Students who have a debt from the previous school year will have the opportunity to pay their obligation before receiving their schedule.
---
Sex Education Dates

JL Mann will offer Sex Education Instruction during the 2019-2020 school year from April 20th-May 8th. Parents will be able to review course content between April 6th-17th. Additional information will be available closer to instruction dates.
---
J.L. Mann School Counseling Summer Hours

The J.L. Mann School Counseling Office is open to assist students and families throughout the summer. At least one school counselor is available from 8:00 AM to 5:30 PM, Mondays through Thursdays.
Summer Enrollment Days
Students and families new to J.L. Mann High School are welcome to complete the enrollment paperwork and meet with a school counselor to register for classes from 9:00 AM to 3:00 PM on the following days:
June 25 & 26
July 8, 9, 15, 16, 17, 23, 24, 29, 30 & 31
---
AP Summer Requirements

Students who are signed up to take any of the below Advanced Placement course during the 2019-2020 school year should complete required summer assignments prior to the start of next school year.
AP Lit and Lang- Google class code- du65mp
AP AB Calculus- Google class code- 99qrdts
AP BC Calculus- Google class code- fe5fjw
---
Graduation Ceremony Pictures

CONGRATULATIONS TO THE GRADUATING CLASS OF 2019 PLEASE VISIT OUR WEBSITE, WWW.IMAGES-SC.COM 3 DAYS AFTER YOUR GRADUATION DATE TO VIEW AND ORDER PORTRAITS OF YOU RECEIVING YOUR DIPLOMA. PLEASE CLICK ON THE FOLLOWING LINKS TO VIEW/ORDER: GO TO GALLERY, VIEW CEREMONY PHOTOS, and GRADUATIONS 2019, CHOOSE YOUR SCHOOL GALLERY.
---