Upcoming Events

Spelling Bee

Land of Smiles Show

Mother & Son Craft Night

Brook Glenn Celebrates Our Veterans

Kilowatt Kitchen

Kindergarteners get a new Slide

The Golden Nuggets

Dognabbit Rescue Services

PEP Family Night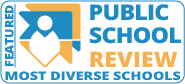 Announcements
Congratulations to Brook Glenn's 2018-2019...


Want to know more about Mrs. Garcia Check out her website
---
BGE Family Tailgate & Fun Night

Friday, September 28th, 5 pm to 8 pm
Hot Dog, Sno Cones, Outdoor Games, Popcorn, Musical Entertainment, Photo Booth, Cotton Candy. Bounce Houses, Slides and Face Painting
Games are FREE! Cost to bounce is $8 (capped at $20 per family ). Food and Drinks will be available for purchase.
---
2018-2019 School Year

---
On Thursday, June 14th Public Education Partners sponsored its annual Family Reading Night at Brook Glenn. (PEP Books)

Mrs. Presnell's Fourth Graders have been learning about young heroes (Spelling Bee)

Brook Glenn is collecting money and checks written out to Dognabbit Rescue Services (Dognabbit Rescue)

Fifth Grade studied value,shape, color, lines and texture. (Warm & Cool Trees)

3rd Grade studied artist Vincent Van Gogh. (Snowy Silhouette)

Competition on Saturday, February 24th at the TD Convention Center. (The Golden Nuggets)

Brook Glenn PTA hosted its annual Valentine's dance on Friday, February 9. (Valentine's Dance)

Brook Glenn Elementary has a unique opportunity to swap student artworks (Art Swap)

Third Grade studied the color wheel and created their color wheel (Color Wheels)

Brushing, flossing, and dental check-ups OH MY! Brook Glenn students are smiling a little brighter now (Land of Smiles)

It was a night filled with food, fun, laughter, and winners shouting "Bingo!" (Bingo Night)

K4 and K5 studied artist and illustrator, Eric Carle. (Winter Tree Collage)

Brook Glenn Elementary 5th grade Art Club is featured at Roper Mountain (Holiday Lights)

Fourth grade studied Aboriginal Artworks and created their own Aboriginal leaf designs (Aboriginal Artworks)

On Friday, November 17th Brook Glenn sponsored its first Mother and Son craft night. (Mother & Son Craft Night)

Brook Glenn Fathers put on their dancing shoes, let their daughters get all dressed up and took them on a Father Daughter date to remember. (Father-Daughter Dance)

Students at Brook Glenn Elementary had all kinds of questions for James Gilliant, Bob Anderson, Hubert Hunt, Bill Bodnovich, Chuck Grouse and Seven (Veterans)

1st Grade studied artist, Joan Miro, and created self portraits in his style. (Self Portraits)

Second grade studied artist, Victor Vasserly, and created their own Op Art using warm and cool colors in a repeated pattern. (OpArt)

4K and 5K studied the variety of lines an artist can use in making their art. (Magic Carpets)

1st, 3rd and 4th grades worked on this collaborative bulletin board, to remind all the students at Brook Glenn Elementary to "REACH FOR THE STARS!"

Lorraine Quiche is just about to realize her dream of opening her own restaurant. Unfortunately, her top chef, Chuck Wagon, has been wasting energy and now the power's gone out! (Kilowatt Kitchen)

Furman cheerleaders, Kate and Reed, spoke to Brook Glenn students about college and careers. (Career Week)

"What do you want to be when you grow up?" is a question teachers often ask their students (The Places You will go)

On Friday May 12th Brook Glenn hosted the first annual Mister and Miss Brook Glenn Pageant. (BGE Pageant)

Greenville Humane Society Animal Care representative spoke to Student Council and on the morning show regarding her career. (Humane Society)

The practice of making smart choices/making smart decisions as it regards to academic achievement (Coach Golden)

We had a wonderful visit Friday from Grandma Coco and Yankee Doodle Dandy. (Grandma Coco)
---