Upcoming Events

Dress like Humphrey Day

A Visit from the Firemen

PEP Family Night

Project Based Learning Lab

EHS Readers

Sentence Surgery

Math with the Taylor's Fire Department

One School One Book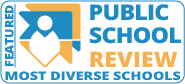 Announcements
Art Fundraiser

Transform your child's masterpiece onto custom keepsakes
Order By: Friday, November 1, 2019
---
SC School Report Card

---
Click the banner for more information...

---
2019-2020 School Year

---
The Taylors firemen visited Brook Glenn Elementary on Thursday, October 7th (A Visit from the Firemen)

Brook Glenn hosted its first One Book/One School program, "The World According to Humphrey" by Betty Birney.

On Monday September 9th, Brook Glenn launched its very first One School One Book (One School)

On Wednesday, July 17th Public Education Partners sponsored its annual Family Reading Night at Brook Glenn. (PEP Family Night)

On Tuesday, May 28th Brook Glenn kicked off its Make Summer C ount reading program (Pep Books).

Brook Glenn and Washington Center art teachers pair up to share students' works. (Washington Center Artwork)

Students in 3rd grade completed a project- based learning lab in which they had to find the area of a food truck (food truck)

The 3rd-grade students studied the primary and secondary colors and how the colors are placed on a color wheel. (3rd Grade Primary Colors)

First grade read through the book, The Dot by Peter H. Reynolds. (The Dot)

Our first-grade students' surgery skills were put to the test as they repaired critically injured sentences (Surgery Sentence)

---